Salviati: a furnace of ideas located in Murano, Venice

Since 1859, Salviati has united design with innovation and craftsmanship, looking at Murano glass in a more contemporary way.
A furnace producing avantgarde ideas that nonetheless respect tradition with attention to detail, and which are of a timeless unicity.
Design objects, lamps, tableware: a variety of collections with all the rainbow colours

Salviati products distinguish themselves by their vivid, pure colours: a unique and extensive palette that evolves throughout the collections to enhance the elegant and sinuous form of each object – from vases to delicate water glasses and all the way to floor lamps.
Salviati: made-to-measure & contract

From project concept to engineering all the way through installation. Salviati is the ideal partner to accompany you through the sensitive phases of project development and creation offering made-to-measure solutions that combine the company's experience with the customer's demands.
Design blends: Salviati and its collaborations

Innovation and research-development can only be obtained through reciprocal input. Salviati facilitates collaborations with architects, fashion stylist, brands and artists to give life to unique and prestigious limited editions.

Inspiration, previews, and special content: a section being constantly updated where you can discover all the news from Salviati world.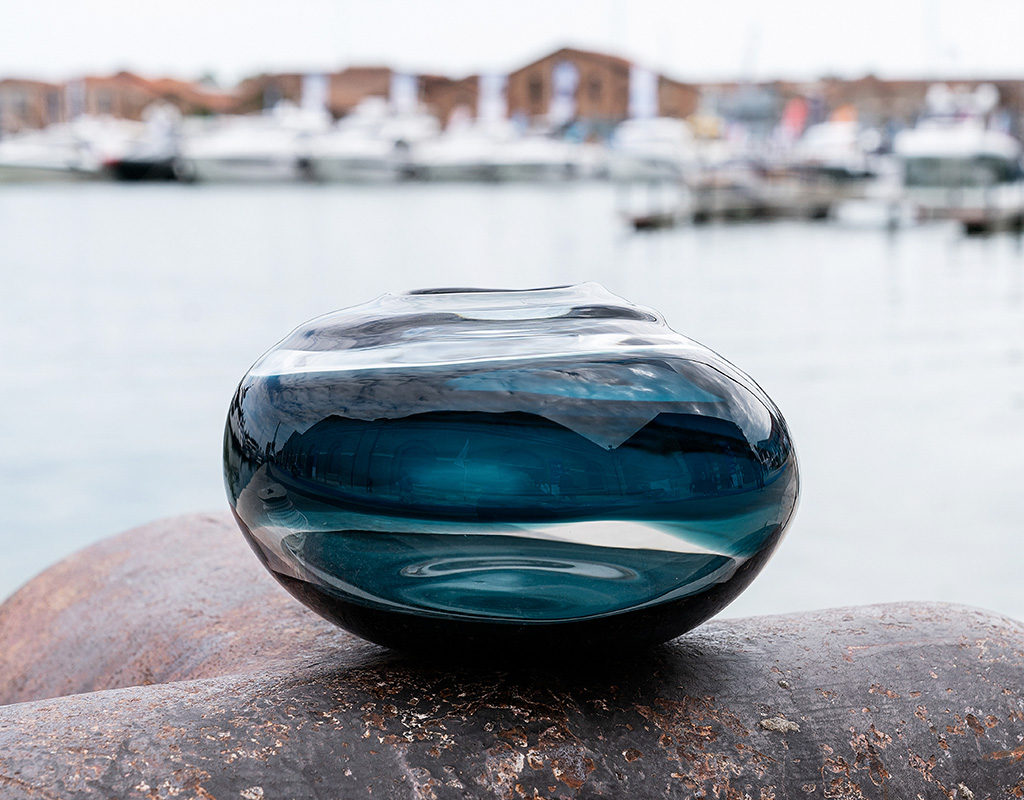 Venice – Arsenale Tesa 93: naval art meets Salviati Murano glass craftmanship.
Read